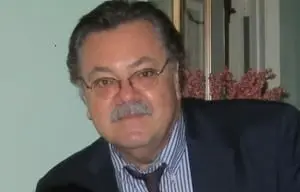 Dr. Heelan is a Licensed Mental Health Counselor and maintains a private practice in Palm Beach County, FL.
With over 15 years experience as a clinical therapist, and as a graduate of Palm Beach Atlantic University specializing in Counseling Psychology, he is currently a private practitioner specializing in individual, group, couples and family therapy. He is working with a broad spectrum of clients treating both young and old, with multiple roles of parent, partner, student, and professional from various industries including: medicine, finance, law, and education. From this practice he works with clients seeking to resolve struggles with depression, anxiety, sports performance issues, trauma ( sexual and physical abuse) , anger management, and issues surrounding addictions, sexual concerns, interpersonal issues, and PTSD.
In addition to being a prominent therapist, Dr. Heelan has presented at area workshops and seminars and to general audiences speaking on the topics of Mental Health and Recovery.
Dr. Heelan is an interactive, solution-focused therapist. His therapeutic approach is to provide support and practical feedback to help clients effectively address personal life challenges. He integrates complementary methodologies and techniques to offer a highly personalized approach tailored to each client. With compassion and understanding, he works with each individual to help them build on their strengths and attain the personal growth they are committed to accomplishing.
Education
PhD Clinical Sexology, Forensic focus, American Academy of Clinical Sexology at Maimonides University.
M.S. Counseling Psychology, Mental Health/Substance Abuse dual track, Palm Beach Atlantic University.
B.S. Organizational Management Behavior, Palm Beach Atlantic University.
Attended Carlos Albizu University, Psy.D program, Clinical Neuropsychology major.

License, Certifications & Awards
Li censed Mental Health Counselor, State of FL. LIC# 10644
Licensed Mental Health Counselor, State of NY LIC# 004947
E.M.D.R. Trained
Qualified Clinical Supervisor
Forensic Mental Health Evaluator
Medicaid Provider (LIP), designated Independent Service Provider
Crisis Intervention Team (CIT) Trained and certified
Additional/Advanced training(s) in E.M.D.R., C.B.T., Reality, Trauma Informed, Brief Solution-Focused, Mindfulness, Schema,and Integrated modalities, along with Personality Assessment and Testing services.